After pre-cooling, grade by length (see photo) and bunch (5 or 10 stems) as per market requirements.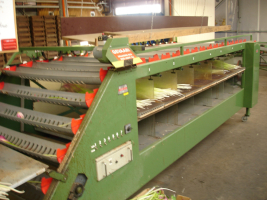 Cut stems with a clean sharp blade in the basal white part of stem to help avoid splitting and roll-up of the stem. Clean and sanitise buckets after every use to avoid bacterial contamination and potential slimy stem.
Prepare a hydration solution of clean water* and KeystreptoTM (streptomycin), EnhanceTM (2-3ml/20l of water), Floralife®200 (10ml/20l of water) or a chlorine based product such as Florissant®500 (one tablet per 3l of water) to protect against slimy stem and increase vase life. Do not use sugar based preservatives. * chlorinated water is best to destroy any bacteria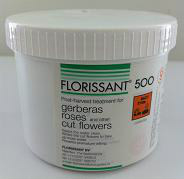 Place bunched stems in the solution at ambient temperature as chilled water may cause splitting and roll-up of the stem. Hydrate for a minimum of 2-3 hours at room temperature (80% of uptake occurs in the first two hours) prior to cool storage and packing.
Flower stems can stay in this solution for up to 48 hours - recut and place in fresh solution for longer storage.
Fumigation for phytosanitary assurance, can take place prior to cool storage and final pack out.
Coolstorage
Cool store flowers at 6-8°C, minimum 80% RH prior to packing. Ensure flowers are down to cool store temperature prior to dispatch (a minimum of 2 hours after packing). Use refrigerated/cooled transport.
Scrub out cool store with biocide regularly to help prevent build-up of bacterial and fungal spores that may ruin quality flowers.